Ogłoszenie numer: 5829654, from 2021-11-08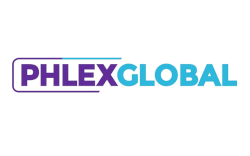 Phlexglobal is the leading technology and services organization for clinical and regulatory matters with a focus on helping clients to master their digital agenda via proven Al solutions.  Phlexglobal combines software and leading expert services to offer a unique solutions portfolio with easy to achieve automation via data generation that lifts organizations to a new level of effectiveness.
Solutions Consultant
Location: śląskie
Job description
We are seeking a high-performing individual to join our dynamic international sales team as a Solutions Consultant.  A Solutions Consultant is responsible for the technical and operational support of our sales team, demonstrating our Phlex suite of products and services, and assisting on client proposal documentation.   

You will represent our clients' voice within Phlexglobal providing input on product direction and feature development. You will be home based in the US and be able to travel internationally.  

Responsibilities:
Ability to present software solutions to large audiences with various degrees of technical experience
Assist Business Development in developing and driving sales strategy
Manages input to the sales process from other stakeholders within the organization
Assisting in proposal responses, mainly focused on user and technical requirements
Demonstrating software to potential clients
Creating, configuring and running client sandbox environments
Collecting and disseminating client feedback to the rest of the organization
Requirements
A strong technical background and an excellent understanding of software solutions
Extensive knowledge of technical architecture (application, data or infrastructure)
Concise understanding of development processes (Agile/Testing)
Have the ability to communicate technical information to non-technical audiences 
Have excellent verbal and written presentations skills
Demonstrate strong interpersonal skills
Demonstrate excellent planning and organization skills
Have excellent/advanced Microsoft Word, Excel, PowerPoint and Outlook skills
Understanding of Life Sciences TMF standards and Clinical Trial processes is highly desirable
Understanding of Life Sciences Regulatory processes and Global Submission standards is highly desirable
Please add the following clause: I agree to the processing of my personal data for the needs necessary in the recruitment process.